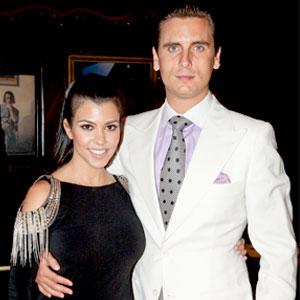 Kourtney Kardashian and Scott Disick keep disproving those breakup rumors.
They certainly were very much together on Saturday night…
The two were in Las Vegas to celebrate Disick's 27th birthday. They checked into The Artisan Hotel on Saturday. Dinner with a few friends (no Kardashian family members joined them) at restaurant Mood included filet mignon, seabass, among other things. Hotel owner Stephen Siegel presented Disick with a birthday cake before they hit the Lounge club until the wee hours.
"They were very affectionate with each other throughout the evening," a source said.
Kourt and Scotty headed home on Sunday.
Click here to view the original article